Hypoglycemia Diet and Foods
There is a selection of methods used in treating hypoglycemia. Techniques range from specially formulated individual hypoglycemia diet plans to prescription drugs.

Watching what you eat when suffering from hypoglycemia is essential. However it is often very difficult to simply know which foods to eat and which to avoid.
This website will help you determine which hypoglycemic foods you should avoid and which to eat and why.


What foods should a Hypoglycemic avoid?
As mentioned, the symptoms that accompany hypoglycemia are caused by a sharp rise in blood sugar after eating sugary foods or drinks, or refined carbohydrates.
These foods (also known as high GI foods) are absorbed very quickly into your bloodstream, causing your pancreas to overact and produce large doses of insulin which then brings about headaches, tiredness, irritability, sensitivity to noise, insomnia and all the other symptoms you may have been experiencing.
Cut out Sugar!
The only way to ensure that your body does not react to sugar and with a large release of insulin is to eat foods that are absorbed and broken down slowly in the bloodstream.
Complex carbohydrates, proteins, and fats do not cause a dramatic and immediate rise in your blood sugar level but instead are broken down and absorbed into the bloodstream at a much slower rate. And as a Hypoglycemic this is what you should be eating


Foods for the Hypoglycemic to avoid
Below is a list of some of the foods those with Hypoglycemia should avoid. The list is not exhaustive and should be tailored to meet the needs of the individual. More information about how to do this can be found in my ebook

Some of the foods a Hypoglycemic should avoid
white flour

white rice

sugar

sodas

white pasta

highly processed meats

ice cream

milk

fruit juice
(certainly at the beginning of changing your diet)

fried foods

fast foods(KFC Mcdonalds etc)
alcohol

coffee

tea (only herbal teas)

caffeine products

cigarettes

any junk foods or foods made with sugar in it - check the label for details


Individualized diet plans are key to beating Hypoglycemia
As I mention elsewhere in this website, it is simply not possible for me to list every food that a hypoglycemic should avoid nor give a one size fits all solution to hypoglycemia.
In order to fully beat your condition you need a detailed individualized diet plan.
Hypoglycemia is a condition that affects people in different ways. Although the above list gives a good indication of some of the foods to be avoided some foods on this list will not affect some people, some foods I have deemed ok for a Hypoglycemic to eat will cause symptoms on others.
The key is keeping a detailed food diary However if you have absolutely no idea where to start the above list is a good place.
Ok now you have some idea of the foods you should avoid click here to find out which foods you should eat as a hypoglycemic to help with a low blood sugar.


Want detailed step by step diet guides to beat your hypoglycemia? Order the Overcoming Hypoglycemia Ebook today!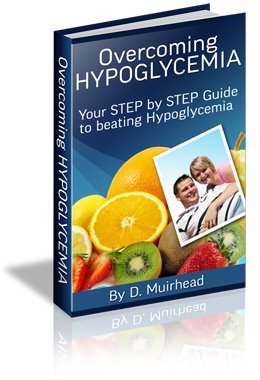 Click here for your copy

Click here for the foods that will help you beat your Hypoglycemia